Description
From humble garage beginnings, grow your brewery into a world-renowned symbol of excellence by crafting the best beer in the land. Research marketplaces and festivals to learn what your public wants, then brew it using realistic ingredients! Manage your profits to hire new employees, upgrade equipment, and discover new recipes. Running a world-class brewery isn't all pints and parties, though. Along the way you'll experience a story fraught with rivalry, mystery, and desperately thirsty people. Will your beer have what it takes to make a difference in their lives?
History
Fiz started as an idea Sean had, somewhat drunkenly, while at a beer festival. He fantasized about being behind one of the booths, selling and sampling his own beer. Months later, he quit his studio job and began development on Fiz in July 2012. In November 2012, Kelly O'Donnell joined the project as the artist for the project. The duo launched a Kickstarter campaign to raise funds for the Android and iOS versions on Feb 8, 2013, which successfully funded March 11, 2013. The game was due to release in June but in typical KS project fashion, it was delayed several months due to feature creep, added tablet support, and under-estimation of tasks. It will be released for Android and iOS tablets and mobile devices on Dec 12, 2013.
Features
No waiting or in-app purchases. Play for minutes or hours at a time.
20+ Hours of gameplay in a single playthrough.
70+ Recipes to discover.
20+ Employees to hire.
60+ Randomly selected Events and Competitions.
25+ Marketplaces to research and master.
"New Game +" mode and randomized content for multiple playthroughs.
Logo & Icon
download logo files as .zip (109KB)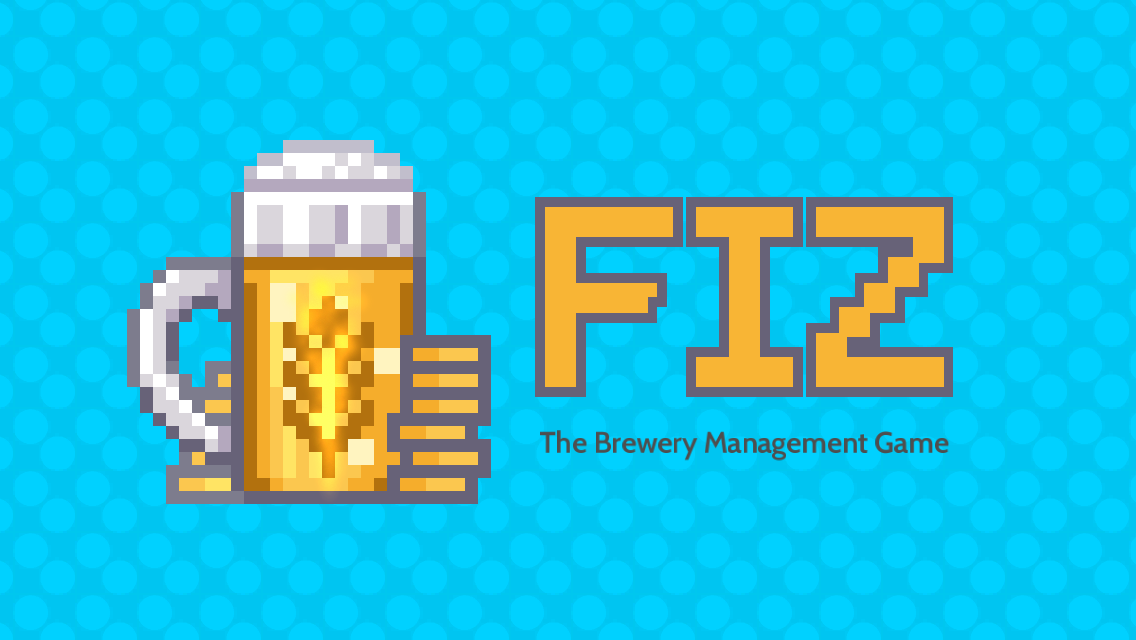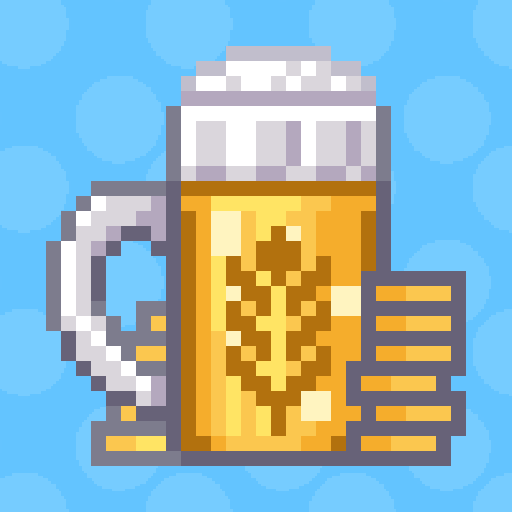 Awards & Recognition
Fiz: The Brewery Management Game has not received any awards or recognitions yet. Please check back later to see if things change.
Selected Articles
Fiz: The Brewery Management Game hasn't been the subject of any interesting article or (p)review yet. You could be the first!
Request Press Copy
Please email sean@bitbybitstudios.com for a promo code. Please include your press outfit's name and whether you'd like Android, iOS, or either.

Additional Links
Kickstarter Campaign
Launched Feb. 8, 2013 kickstarter.com.
About Bit By Bit Studios
Boilerplate
Bit By Bit Studios is an American independent game studio focusing on tools and mobile game development.
More information
More information on Bit By Bit Studios, our logo & relevant media are available here.
Fiz: The Brewery Management Game Credits
Sean Sanders
Programming, Design, Writing
Kelly O'Donnell
Art
Contact
presskit() by Rami Ismail (Vlambeer) - also thanks to these fine folks